Call for proposals: Micro or "rapid response" projects
Project duration: 15 Feb 2021–14 Jul 2021
Project budget: 4,988.00 EUR
Recently, a gross abuse of the law has been taking place in Slovenia: disproportionately high fines for civic engagement, criminal proceedings and actions for damages intended to intimidate and forestall criticism, pressure on the media and civil society, threats against and punishment of the public servants who choose to speak out, etc. Concerned individuals and four non-governmental organizations have therefore joined forces to create the Legal Network for the Protection of Democracy, an online platform combined with a network of highly qualified lawyers and law firms.
The network will provide support to individuals and organizations that find themselves in proceedings due to non-violent civic action. We will help them pursue their legal remedies to challenge procedures and practices that are illegal, unconstitutional, and undemocratic. We will also protect a democratic, open, free, and solidarity-based society with legal opinions, positions, and calls.
The founders of the network are non-governmental organizations and individuals with expertise in the law and advocacy in the field of promoting more effective protection of human rights and democracy: Legal Informational Center for NGOs, Institute for Culture of Diversity Open, Today Is a New Day – Institute for Other Studies (DJND) and Amnesty International Slovenia (AIS).
Contact person: Katarina Bervar Sternad, PIC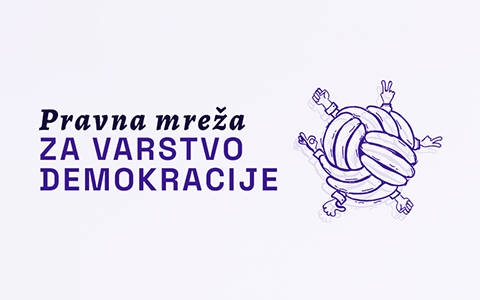 Legal-Informational Centre for NGOs, Slovenia, Institute for Culture of Diversity Open, Today is a new day (DJND), Amnesty International Slovenia (AIS)